School Council
St Margaret's CofE Primary, school council representatives are elected at the start of the term. Our children fill out an application and then complete a short presentation to their class that explains why they want to be a school council rep and the attributes they have which they feel make them a good candidate for the role. The class then take a vote to select their rep.
The school council have worked with children across the school recently to identify areas that they want to work on. They thought carefully with their class about our three school expectations.
Each class produced posters that had information and images that showed what we would see if our children were demonstrating being ready, respectful and safe. The council reps then came together and selected elements from each class that went onto the final playground signs. Our children now know the expectations and how they can demonstrate them daily.
Last term the council reps gathered information about what they thought was working well at St Margarets and what they felt could be improved. One of their requests was to have additional after
school
clubs. The school responded to this and the children were able to participate in Art and multi-skills clubs during the year. There are plans for more to come so watch this space. 
The school council reps also worked with members of staff to help our children develop an anti-bullying policy using their opinions. Staff refer to this with the children in school.  
The children have been working with their class to develop regulation boxes. They asked their class what they would like to have in the boxes and we are putting these together. This is what we have so far.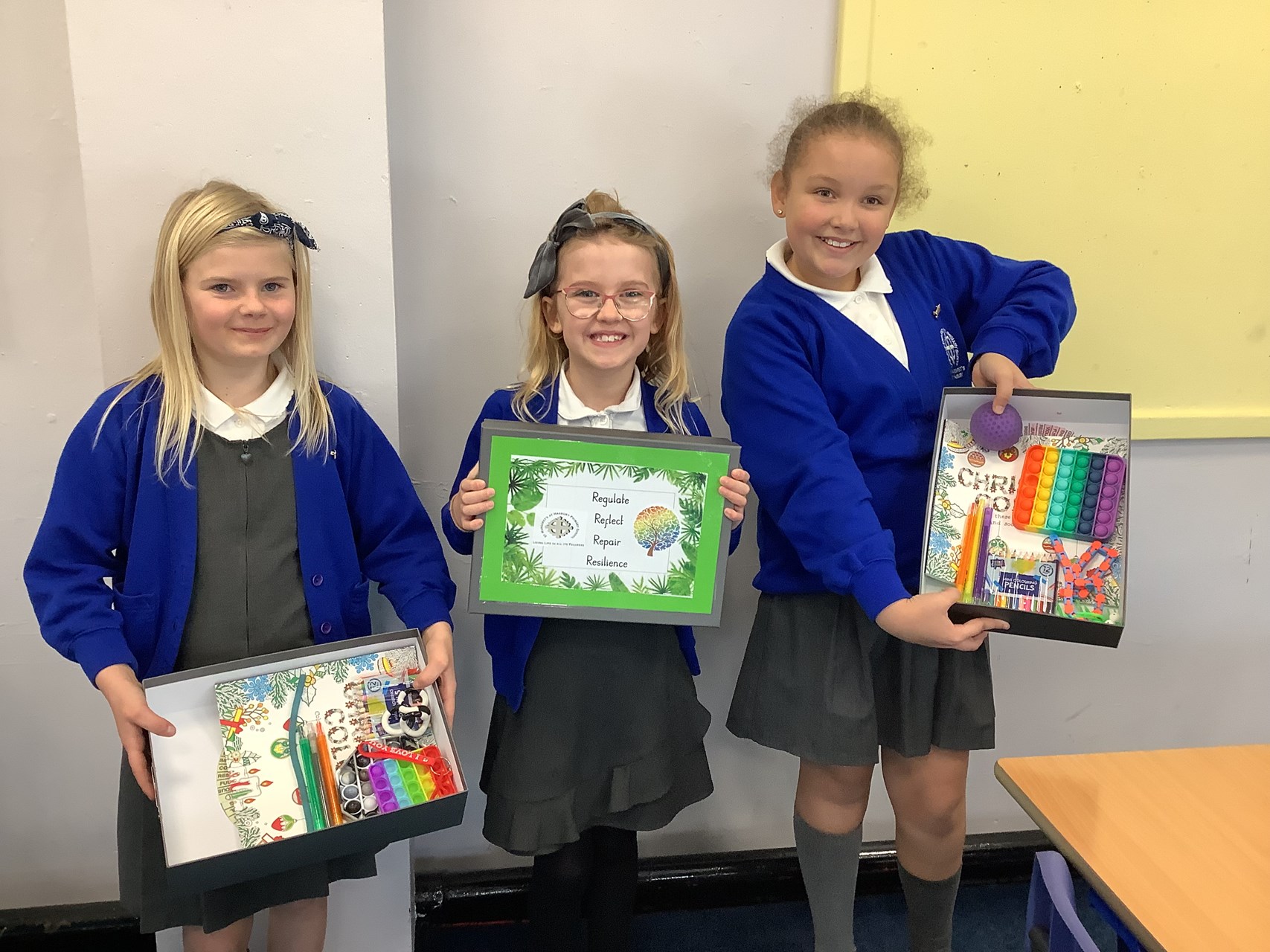 School Council News
In December our school took part in the
Reindeer Run. This event raises money for Mary Steven's Hospice. We asked the School Council to find out what they would like to do a little bit differently this year on the day. This is what they said:
Obstacles

Reindeers hidden indoors and outdoors

Dress up while we find the reindeers

Use orienteering maps like we did at Astley Burf

Answer clues to find the next reindeer
All year groups took part in the run and we raised £453. Well done everyone!
After the success of the Reindeer Run the School Council were asked to talk to their class to find out what intra-house competitions they would like to hold this year. This is what our children said: 
Hula hooping

 

Skipping

 

Jumping events

 

Running races

 

Target throwing

 

Scavenger hunt

 

Football

 

Gym/athletics

 

Singing

 
The School Council worked with the PE leader in school and we now have the following intra-house competitions planned for the Spring and Summer terms.
Spring Term
- Skipping competition - WC 27.02.23
- Hula hooping contest - Who can go for the longest amount of time? –WC 13.03.23
- Jumping- long jump contest - WC 27.03.23
Summer Term
- Target throwing – WC 17.04.23
- Running competition- WC 01.05.23
- Scavenger hunt Score teams - How many objects they have successfully found? WC 15.05.23
- Football contest –WC 05.06.23
These competitions will gain points for our school Houses. Who is going to score the most? Diamond, Ruby, Emerald or Sapphire? Watch this space!